Carpet cleaning service in Rugby
Bring your carpets back to life!
Enjoy the peace of mind of having your carpets professionally cleaned by Ayleton.

We're a Rugby based carpet cleaning company with 32 years experience.
GET IN TOUCH
Carpet & Rug
Cleaning
Upholstery
Cleaning
End of Tenancy
Cleaning
Commercial
Cleaning
From a single rug to an entire office complex, we have the experience, the tools and the team to deliver.
Rug cleaning service in Rugby
Rug drop-off service
Our rug drop-off service is a cost effective and time efficient way for you to give your dirty rugs a lift. Bring your rugs to our Rugby cleaning facility and they will be expertly cleaned.
FIND OUT MORE
NEW
RUG DROP-OFF SERVICE
FROM
£25
PER RUG
We add years to your carpets life
Having your carpet professionally cleaned can bring your carpet back to life, avoiding the expense of fitting new carpets.
You'll be amazed how carpets in high traffic areas can be revitalised, removing old stains or trodden-in debris.
Plus a professionally cleaned carpet using our deodorising products will eliminate bad odours.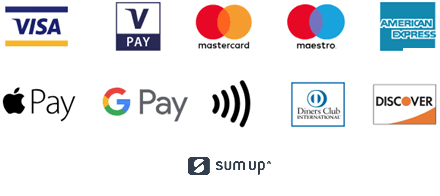 Carpet cleaning service in Warwickshire
Carpet Cleaning
Whether your carpets or upholstery are badly stained or just in need of a little rejuvenation, a regular clean will prolong their lifespan and dramatically improve their appearance.
FIND OUT MORE
CARPETS CLEANED FROM
£45
FIRST ROOM
ADDITIONAL CARPETS
FROM £25
Customer Reviews
Dan W
Fantastic job
The team from Ayleton cleaning did an fantastic job after tenants left out house in a bit of a state. Reliable, trustworthy and professional businesses. We would happily use them again and recommend.
Estelle
Just had my wool rug cleaned by them, 160 x 230 cm. It's basically a cream rug with some other colours mixed in. No real stains but very grubby beforehand. Now it almost looks like new. I dropped the rug over there and picked it up a day or two later. I was unaware previously that there were such places. It's a bit like a laundry but for rugs. Was seriously thinking about replacing it but don't need to now. Really recommend them. And they charged a really reasonable price too.
Shane
Had a houseful of carpets cleaned by Ayleton. Can't recommend them enough - carpets look brand new, and Nathan spent a long time doing everything thoroughly. He's obviously very experienced and knows how to look after carpets, the pet stains are gone! Great value too, less than I expected to pay. Thanks to Nathan, and also to Chris who was very helpful from the moment I called. Service with a smile!
Molly and Lewis
Hi there - I just wanted to message and say thanks so much for today. The carpets are pristine and Nathan was so lovely! Will be recommending you to all my friends and family!
Areas covered
For home carpet cleaning, we cover areas including Warwickshire, Northamptonshire, Leicestershire and the West Midlands.
GET IN TOUCH